five days to go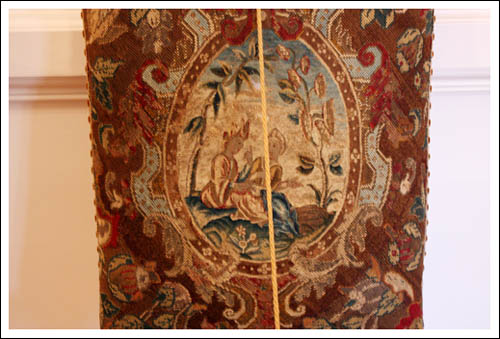 Now would NOT be a good time for a panic attack, but I feel panicking. B found hooks for the ornaments at K-Mart - from the Martha Stewart collection no less. Two packs for a buck. Simple and in two sizes. Of course while he was out, I decided to move the string of lights around. In the process a red one got smashed. I cleaned up the glass, but now need to find a replacement bulb if I want to light the extra lights. Ugh!! Why didn't I buy replacements when I was out last night?! I feel so stupid, and like I am seriously losing this game.
The laundry has caught up to me as well. I thought this would be a week to do the sheets, but forgot we brought back two bags of laundry from San Diego. The real issue is the rain. The house feels damp, meaning the clothes that I line dry will take twice as long.
Meanwhile, I still have not gotten the kitchen entirely under control.
We really just need to stop eating.
I think it is in better shape than I give myself credit for, but there is still work to be done. Remember, every surface of every counter must be empty, or the things on it will get moved into places I would never even think of looking.
I am not sure if I should focus on a room until it is done, or go about in the way that I have been. The scary part of the way I have been going is that it looks like nothing will ever get done, and I get a bit freaked out. It is still doable. I know I can get everything done. I just need to focus and be like a Nike commercial and Do it!
on the night stand ::
Alexander and the Terrible, Horrible, Very Bad Day
by Judith Viorst
Labels: 19 days, chair series, countdown to the holidays