a day in the life of a rock star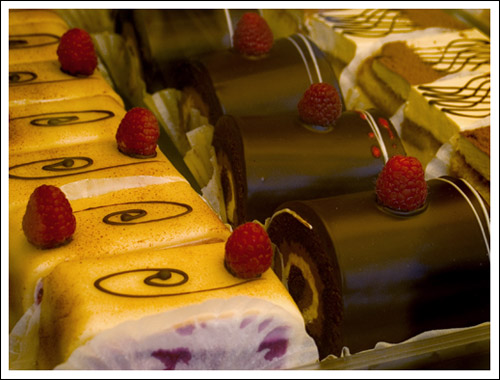 This is my 30th post for November 2007. NaBloPoMo was a success!! I am proud of the fact that I made it through despite traveling and not having 24/7 access to the Internet.
Here are some highlights from my day (because I love lists):
Had pizza with a friend and her 3-year old twins (a boy and a girl). It was a lot of fun, and overall everyone was well behaved. (Although our waiter did ask if we would like some animal tranquilizers at one point.)
While B did some work I joined my friend at the playground and Borders. I managed to buy nothing at the bookstore.
B and I stopped at Long's (drug store) to buy pocket tissues. We also got some chocolate as it was on clearance.
The Pickle Presents arrived safe and sound at both recipients. Both are very excited! They get to open present number one tomorrow, and then one a day until Christmas.
Dinner at Jollibee. I had the Jollibee spaghetti.
Afterward we scored free hot donuts at Krispy Kreme. They really are best warm.
Tomorrow we must check the mail at the UPS Store.
on the night stand ::
Identical Strangers: A Memoir of Twins Separated and Reunited
Labels: lists, nablopomo, nablopomo 2007, post 30 of 30