twenty-four hours to go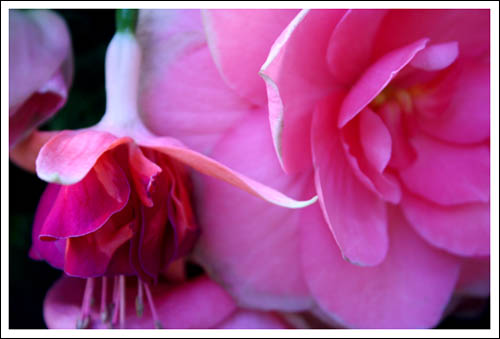 I am still not done, but two funny things did happen today. The first was at the post office.
I decided that I wanted to go to the post office. I may not get my Christmas cards in the mail by the 25th, but I wanted my friends to get their presents before then. So the first thing I did today was pack up the mail. I got three packages ready to go, and headed over to the post office. I got very lucky and snagged a prime parking spot. There was a bell ringer, acting as a doorman. When I heard his bell, I snagged two quarters from the ashtray and then locked the car doors with the packages still inside. So much for being efficient.
The line inside wasn't too bad. It ended at the inner door of the post office. While I was in line I noticed a woman who had moved to the side to fill out a form or something. She was done, but the postal worker was helping another person who had also stepped to the side to fix something. He told her he would be right with her.
When it was finally her turn, she handed him her forms and he asked her what she was mailing. What he meant was how she wanted to send her package. She pulled out another form and said this was the address she needed to send it to. It turned out she was mailing an American Express check for $44,000. She wanted to send it regular mail.
The guy behind the counter was beside himself. He explained that that was a large sum of money and the with regular mail, there was no way to track it, if it got lost. He strongly advised her to mail it certified or at least delivery confirmation. He went to the back to finish the transaction, and when he returned she was gone. Want to bet she just dropped that check in the mailbox?
Weird incident number two happened in the kitchen.
When I returned home, after redeeming our recycling check and grabbing lunch, I did the dishes. The disposal side was backing up, so I decided to run it. After a few seconds it started to make one of those noises you don't like to hear. I thought for sure another spoon had gotten stuck down there. I was quite stunned to find my sock!
I was not sure initially how my sock could have ended up in the garbage disposal. Someone suggested that the washing machine was backing up into the sink. The only thing is that the washing machine is clear across on the other side of the house. If that were the case, I probably shouldn't flush any of the toilets, or who knows what would happen.
I decided to pour all the liquor in the cabinets down the sink. I haven't been drinking. But B said I could toss the stuff since most of it has been sitting in that cupboard for a very long time.
That's when I figured out that I had recently pre-soaked some white laundry in a plastic tub in the sink. It had included a couple of pairs of my socks. I guess when I drained the tub, one of the socks went into the disposal. I am just glad I found it and not B's mother. Can you imagine? And this one time....
on the night stand ::
Why Did the Chicken Cross the Road
Labels: 19 days, countdown to the holidays