how to get a booth to las vegas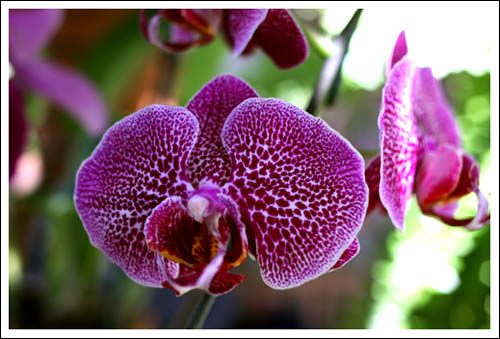 B was tasked with getting the booth display to Las Vegas. It had to be at a Best Western at a particular time. It was going to be used by one of their partners, who are doing a demo of their product. When he called the hotel, and explained his needs, he was not impressed. He worried that despite FedEx's best efforts, something would go wrong.
Since the stand weighs 85 pounds, taking it in our Civic was out of the question. It looks like a giant film canister on wheels, but there is no way to get in into the back seat or the trunk because of its size. He looked into renting an SUV, and determined that it was slightly less than sending the stand back and forth via a shipping company. It also meant he had some control over its safe arrival in the given time slot, and probably its safe return (in hindsight).
The only real issue was payment. In order to prepay the car, we had to pick it up at Burbank Airport. Not a problem, except the airport location is set up for people flying into Burbank. Fair enough. Still, one pass through the airport only to see signs saying "car rental vehicles only" had us pulling into a strip mall so B could find out if we really needed to park at the short term parking to pick up a car. Thankfully, we didn't.
Since we hadn't eaten, I decided to run into Panda Express while he figured things out. We shared some orange chicken, and accidentally figured out the best way into the car rental lot, bypassing another trip around the airport at 10mph.
We parked our car, and walked over the few hundred feet to the terminal. After a few minutes we were handed the keys to a Ford Explorer with almost 36,000 miles on it. No one walked us out to do a car inspection and there were no inspection papers in our folder. There was sap on the vehicle, a few minor dings, and the interior was filthy. All of the upholstery had stains. Our only other choice was a Hummer, but that is against my religion, even if it does get about the same gas mileage. Hello, we drove into this lot in a Civic with over 200k miles that still can get 40 miles to the gallon on road trips.
I called a guy over and he helped us note the issues, and we were finally on our way. I am the only authorized driver as one of the clauses in the fine print doesn't cover non-citizens. Technically B is still a legal resident alien.
We headed back to the office to pick up the canister that holds the booth. I couldn't figure out how to adjust the seat and was having trouble reaching the pedals. Also, the heat was on high, and I was already on the road and too anxious to try and figure that out. I rolled down the window and stayed in the slow lane with the trucks. Amazingly I didn't make the wrong turn I usually do onto Colorado Boulevard. Also managed to get a parking spot on the ground floor to save us a trip in the elevator.
B's coworker met us and helped us load up the car. We then followed him to his house, where we left our car, which I realized on the way over has a broken brake light. We also had to move the rest of our stuff that we were taking with us into the SUV. The fun part was that we were parking where the coworker's neighbor parks, so he had to move his truck so we could park so he could get in and out. Of course he was ready to move his truck before we had everything out of the car. Still not sure we got everything we packed.
I figured out how to adjust the seat, and also how to control the heat. We even played a CD on the way to Vegas! There was a sticker on the window saying it had Sirus, but apparently that is an extra feature they didn't try to sell us since we were pre-paid.
The next morning, we checked out of our hotel, and headed to the Best Western to drop off the stand. We arrived at the appointed hour. Pulling up to the hotel, I could tell that B had made the right decision. The place looked dirty and scary. He went inside to get someone to help him, but they basically wouldn't do it. Thankfully the canister is on wheels, so he managed okay on his own, and saved giving them a tip. The killer part – after all of that – the stand is too tall for the room. One of the people suggested putting it outside, but we will just have to chalk that up to being from a foreign country.
*
Maybe a homeless guy would take to a busy intersection and they could get free advertising that way?! Of course the question becomes how to get it back.
_____________________________________________________________________
*
Did I mention B's parents wanted to stick the decorated Christmas tree on the front lawn to show the neighbor's their holiday spirit? Yeah, they really did.
on the night stand ::
The Monsters of Templeton
by Lauren Groff
Labels: i'm not making this up, las vegas, rental cars, road trips