time flies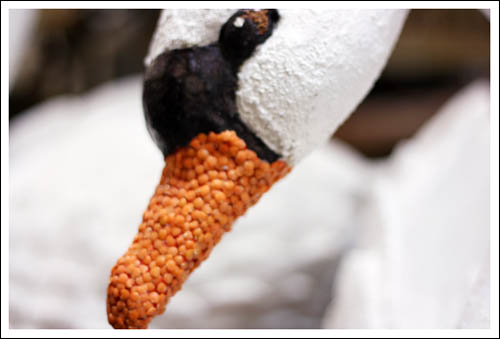 Ten years ago today I was fired by my friend. Okay, that isn't entirely true. She didn't fire me - she had the new person do it. Really, she did.
Honestly though, I shouldn't have been surprised. I was part of the firing of another when I was the new girl. That person was actually the ex-lover of her ex-lover. Oh yes, it was that insane a place to work.
For most of the time I worked there, it was a four women and a dog office. Who knew there could be so much drama and chaos in that? During my just more than a year there, at least two of my coworkers had nervous breakdowns. In fact, one was scheduled to return the day after I was let go, after a months leave. Probably not a coincidence.
I was fired because I was late. Less than ten minutes. I had been warned. Was put on probation. Written up. I was supposed to call so she didn't have to worry I was dead on MoPac. Of course this was before I had a cell phone.
In my defense, I didn't have a position that required me to be there promptly. I wasn't hired to answer the phones, although often found myself doing so. I also often worked 80 hours a week, usually coming in to the office at least six, sometimes seven, days a week.
Before she left, the woman who was out on nervous breakdown leave, had somehow managed to convince our boss and friend that I wasn't doing my share of the work. I had been labeled the problem employee, although the new woman - the one who had to fire me - saw that quite the opposite was true. She even took me aside at one point and explained that she had been told that I was the problem employee, although clearly she realized, that this wasn't the case - quite the opposite was true.
I had also had a heart-to-heart with my boss and friend just a few days prior to all of this going down. One of her issues was that I wasn't sharing enough. I explained that I was seeing a therapist for my depression, which on some level she knew. It was her that put the pamphlet in my hand that led me to him.
Only a few weeks before this, B had popped the question, and given me a ring. She said it would never happen. My first day back at the office, I hid the ring. I don't think I made it quite through the day before I told her. It was hard to keep secrets in that place.
There was another private talk, maybe a month before this went down. I was taken aside and given a jewelry box from her business trip to Korea. It had happened because I was there late, and answered the phone. She told me that everyone else got a pen, but she knew that I had been keeping the office running while she was gone, and so had gotten me something extra. Something special. You can only imagine how shaken to the core I was when a few weeks later I was being shown the door. I didn't trust myself. I didn't know what to believe.
I could tell you so many stories of my time at the company. Most you would think I had made up, they were so unbelievable. They really were. I don't think I believed what was happening. I think that is what they mean when they say by willing suspension of disbelief. I lived in that state a lot.
But back to that day. It was a Friday. I remember packing up my stuff. I had already brought much of my stuff home - a part of me knew this was possible. I called B at his work, and then went home and cried for a bit. I had one of those daily meditation books. It had an angel on the cover. I opened it to the date. It said something about windows opening when a door closed. It was somewhat comforting, but I think I cried some more anyway.
B met me for lunch at a place around the corner called Bubba's. We were in Austin, after all. Did I mention I started working at this company in San Francisco? I came out for what was supposed to be a few weeks to finish a project, and ended up staying five years. My being let go happened just a couple of weeks shy of my one year mark in Austin. Of course at the point most of my friends and connections were through that job. I didn't kid myself that I would be on my own henceforth.
What I never talked about, and which I am sure was never even understood was what a part of me knew was brewing inside. In that almost year in Austin, everyone else's mother came to visit (from California, Colorado, and even France). I was invited to lunches and/or dinners with these women. It was a painful reminder of what a part of me knew was happening - that my mother was drinking herself to death.
I am sure that I was probably more down than usual after those visits. I am sure on some level they noticed, but didn't make the connection. As I said, a part of me could feel it happening, although I was in deep denial for the most part. I didn't talk about it. Even in therapy I had managed to focus on thinking about my father's death (I had somehow learned he had had a stroke), but not my mother's, even though it would happen within six weeks of my being let go.
There was a part of me that wanted to call her after I learned about my mother's passing. It took a lot not to. I couldn't get sucked back in. I was at least far enough out to know that my leaving there, wasn't entirely a bad thing.
I confess I have looked her up (online) over the last decade a few times. I know that her mother, too has passed. She now has a restaurant that bears her mother's name.
on the night stand ::
The Mercy Papers
Labels: 10 years ago, austin, insanity, job loss, motherloss, windows and doors