another christmas story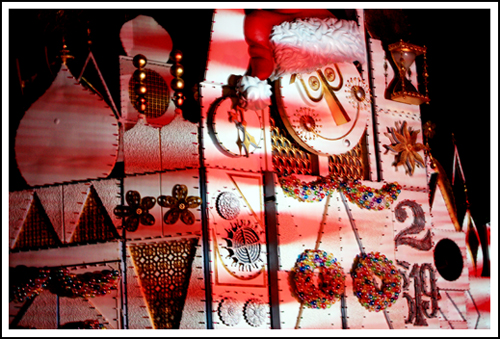 When I was in the fourth grade, the school had a Christmas pageant. Each class performed a skit or sang. It was a pretty big deal. At least I remember spending much time on it.
I had joined the class after school started, so by the time December rolled around, I was still the new kid. My sister was making an impression in the classroom next door. Not a good one, either.
Each class was given time to practice their act in the auditorium. Apparently despite my shyness, I could make my voice carry. Someone noticed, and made me the announcer. I was pretty shocked. I figured they would have picked an eighth grader.
My other role was to play a German girl in our play about Christmas around the world. I sang O Christmas Tree with two other girls from my class. We had to pull a Christmas tree on and off the stage.
On the night of the performance, I guess my sister's teacher didn't get the memo that I was made the announcer. I remember going up to the microphone as my sister's class was getting ready for their signing performance. Her teacher came up to me, as she was tuning her guitar, and asked quite abruptly, what I was doing up at the podium. Did I mention she was a nun? I was a bit taken aback, but managed to somehow get out the words that I was the announcer. It really threw me off. I guess she was afraid I was there to pull a prank or something.
Of course I wasn't thrilled when the following year she would take over the fifth grade class. I spent the year on edge. I don't think she believed we were sisters, yet she seemed to be waiting for me to act out until classes ended in June.
on the night stand ::
Little Bee
by Chris Cleave.
Labels: childhood memories, nablopomo, nablopomo1209