holiday cards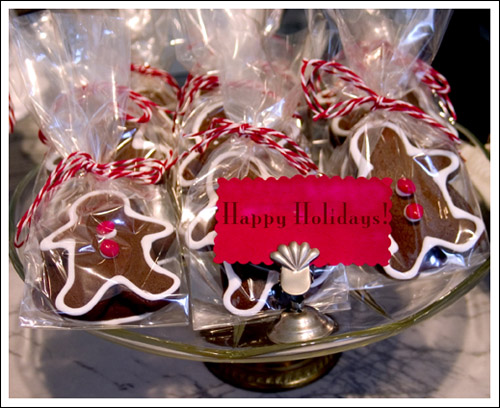 One of my favorite holiday traditions is sending cards. I haven't really met anyone that doesn't enjoy getting "fun" mail, and I think greeting cards fall into that category. It may seem a bit early to start thinking about it, but honestly it is almost starting to get late, depending on the type of card and how many you plan on sending. And if you have friends and family abroad, getting cards in the mail on time, can be the difference between them arriving on Christmas or Valentine's Day.
I still haven't decided what I want to use for my holiday card this year. For the last couple of years I have been making my own. It sounds more complicated than it is, but essentially I have standard size photos printed and then stick them on pre-made cards. It becomes a bit of a production, figuring out what photos to use and then finding those last addressed. Usually I hope to get them out by mid-December, but am happy if I make it by New Year's Eve.
There are so many options popping up on the web. I thought I would share a few:
If you want to do a
photo card with a picture of your family
these looked awesome:
tiny*prints
: I think the Tea Collection is my favorite, but I also love
the folded story cards
. I adore the ones with photos on the inside too.
Depending on how many you order, prices average out to about $1.50 per card. You upload your photo. In most cases you can add a personal greeting, and change things like color and fonts.
Moo Cards
: Moo is based in London, so give yourself about a week to receive your order (in the US). The thing that really sets Moo apart is that you can put a different photo on each card. Plus you can add a message, picking fonts and colors. You can also make stickers (with your photos) which you could do all kinds of things with this holiday season. Just think of the possibilities!
paper + cup
: These are much cooler than you standard Walgreen's photo cards. You upload your photo and can change some of the fonts and colors as well as add your own message. They are offering a special price of 25 cards for $58.
If you
prefer not to scare people with photos of yourself (or your children or pets)
, here are some original ideas:
Moo Cards
: Moo is currently holding
a holiday card contest
. As such there are now over a thousand photos you can put on your card. Some of mine are entered, including the photo above. Check out
their Flickr pool
. The best part is you can pick a different card for each one! Okay, even better - $1 from every set of ten holiday cards sold goes to charity -
Médecins Sans Frontières
. This includes holiday cards where you use your own photos.
If you
like more tradition paper cards
, here are some unique sources:
rock paper scissors
: Lots of pretty cards for the holidays. These are a bit pricey, so you may want to be selective in who you send them too. Cool site too.
pancake and franks
: With a name like 'pancake and franks' you know it has to be good. Very minimalist. Very gorgeous. Also pricey. They ask you buy at least six cards if you order on line. They do have a price break for multiples of the same card.
egg press
: There are only a few holiday cards on their site right now, but it says more are to come. These are sweet and simple messages.
MOMA NY
. If you like modern and different, this is the place to shop. Plus you can feel good knowing your purchase is helping support the arts.
Greenwich Letter Press
: These guys are based in New York City, so as you might expect, their designs are hip and a bit edgy. Prices range from $3.00 per card on up. I cut them some slack on the squirrel card.
Hopefully you aren't as overwhelmed as I am with all these choices. Of course no one says all your cards need to be the same. Here are some other suggestions:
Start updating your address book now.
I bet you know more than a handful of people who have moved this year. Also take a step back and make a list of people you intend to send cards to this holiday season. Then you can start figuring out whose address you need to update.
Next you need stamps.
If you love square cards, remember that you need an extra postage. An extra 17 cents to be exact. So that's 58 cents a pop. If you want to skip the madhouse that is the post office the next several weeks, shop online at
www.usps.com
. Don't forget that at no extra charge you can also have priority mail boxes and labels delivered to your front door. In many areas you can even have them picked up for free too.
If you don't like the styles offered at the post office this year, why not make your own? You may not know this, but in order to be depicted on a US Stamp, you need to be dead several years. The only break US Presidents get is the number of years. So why not
put someone you love on a stamp
?
Once you got the cards, the addresses, and postage, all that is left if
what to say inside
. I skip the annual letter. I think they can be over the top and only alienate people, or at the very least cause people to make fun of you. I had a friend in college whose mother berated her for not being more like the kids in the letter she had received in a holiday greeting. I explained to my friend that much of that stuff is made up or at least stretching the truth. For example when they boasted that one son was considering the ivy league, what they really meant was that they were letting him pick one ivy league school to apply to, as they knew it was a stretch, and could only waste so much money on college application fees.
I try to write a note in each one, but confess it can be hard. Sometimes I feel like a broken record, and sometimes I just feel lost in terms of what to say. My general rule is to speak from the heart. To let the person know that I care and am thinking of them. That is after all, the purpose of going to all this trouble, right?
on the night stand ::
The Used World
Labels: holiday cards, holiday traditions, links, moma, moo cards, nablopomo, nablopomo 2007, paper+cup, sending love in the mail, tiny prints