wonder and delight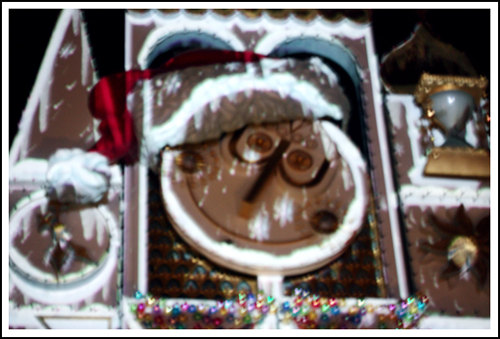 This photo really doesn't do the holiday light display at Small World justice. It truly is amazing. It actually felt like it was snowing at Disneyland.
It truly has been decades since I have been to Disneyland during the holiday season. I know that it was special back then, but I couldn't believe how much wonder and delight the park holds right now.
I understand that they are making handmade candy canes now. I made marshmallows once. I can't imaging the work that goes into formed candy.
We plan to go back before the season is over. I can't wait!
on the night stand ::
Manhood for Amateurs
by Michael Chabon.
Labels: countdown to the holidays, disneyland, nablopomo, nablopomo1209